I just got one of my dream rifles. This one is a modern clone of the classic Winchester model 1886 lever in 45-70. I have been on a wait list for the Miroku Winchester 1886 for over two years. When I found out that there is no production date in the foreseeable future from Winchester, I decided to take the plunge on a Taylor's & Company (read:hotrodded) Pedersoli 1886.

Thanks to Clay at Prophet River….he had two of these! So I proceeded to head out to Lloydminster for their gun show a week or so ago. With the plan to choose one of these two that Clay had.
When I got it home, I cleaned it up, lubed, and treated the wood. It has the colour case hardened finish. Words just can't do this justice. Neither can my pictures…you really need to see this in person. The wood is incredible too.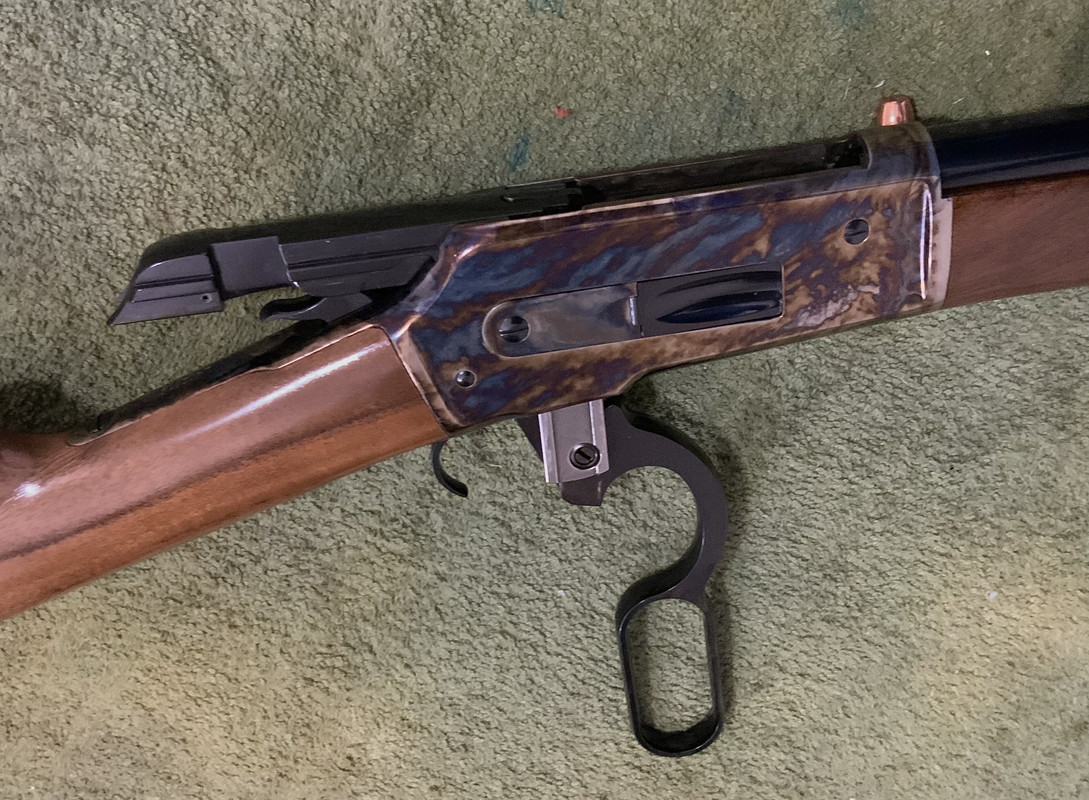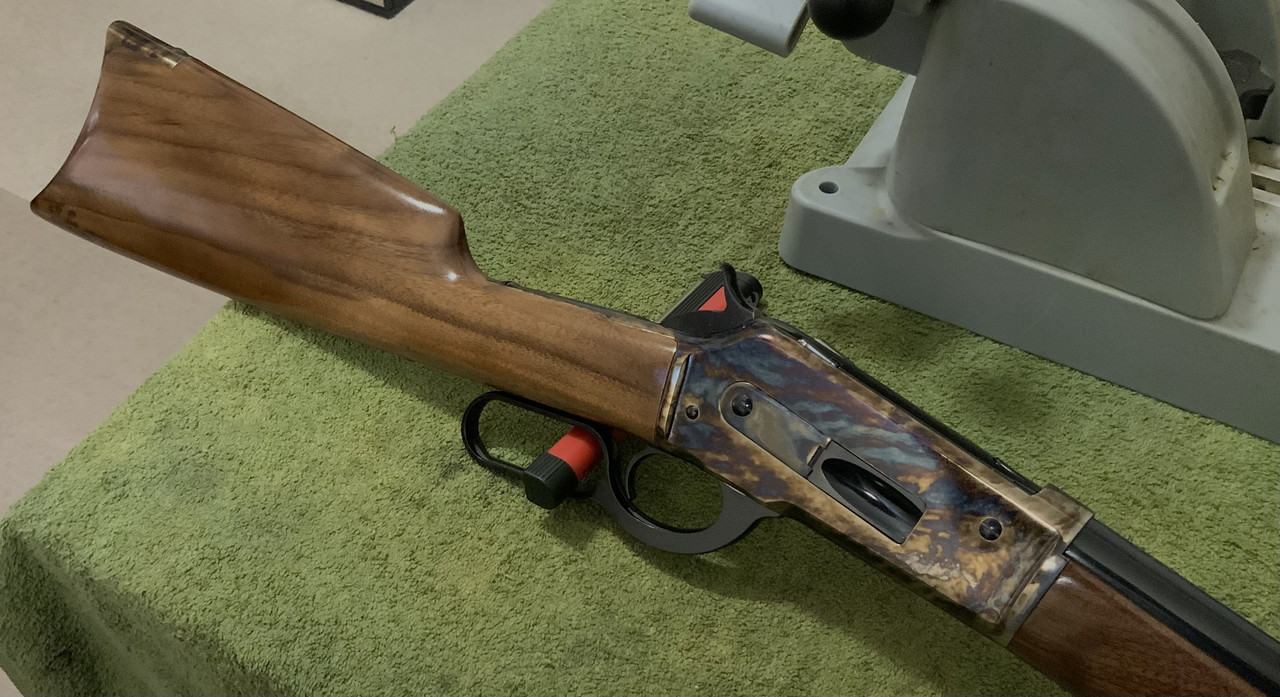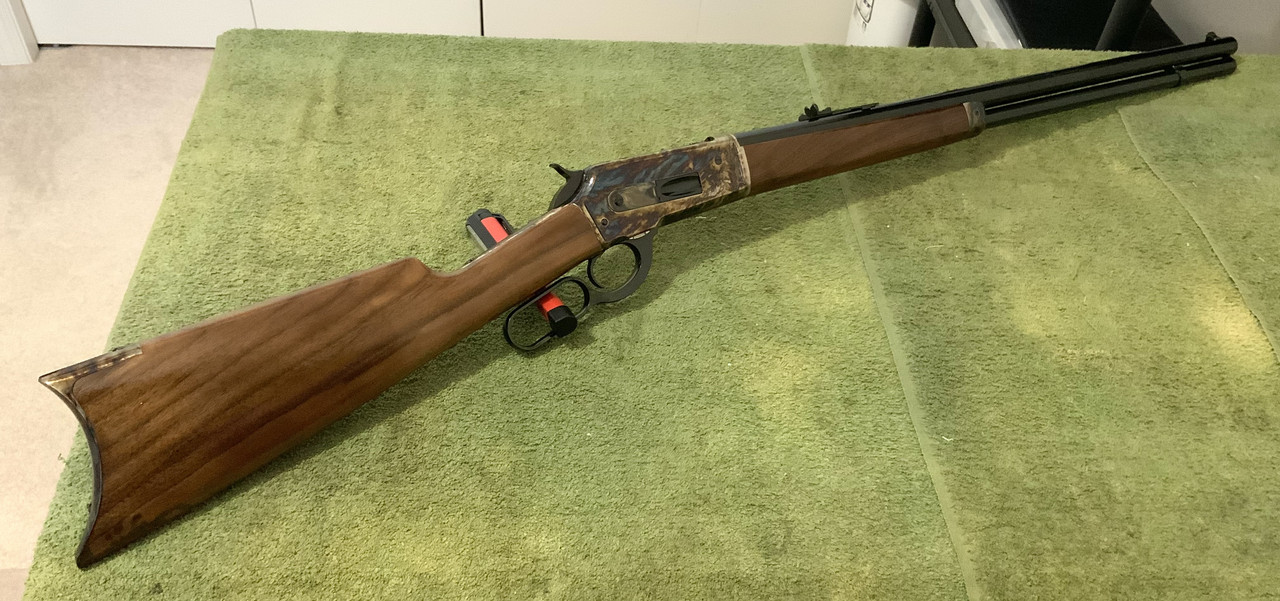 This has the 26" round 1:18" barrel. The magazine holds 8 of the big torpedo rounds. And you can chamber one as well to give you 9 rounds on board.

Continued on the next pane….