02-02-2023, 11:36 AM
Administrator

Join Date: May 2008

Posts: 576

February Alberta Outdoorsmen now on newsstands
---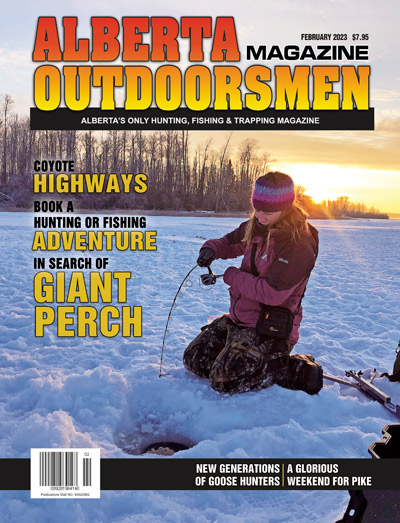 Inside this issue:
Outdoor Stuff
Vote for a Fish and Wildlife Commission
Guilbeault's Patch-over, Chin Reservoir Chin-up, Gull Invasion
Are You a Beginning Photographer?
A Glorious Weekend for Pike
Failure is an Option... to Learn From
In Search of Giant Perch
Shed Season
Surf Casting Flies
Recipe: Lake Whitefish Puttanesca
If Trout are Gone, is it Still Trout Creek?
New Generations of Goose Hunters
Coyote Highways
My Internet Friend
Book a Hunting or Fishing Adventure
Long-Range Elk
Reader Submitted Story
and much, much more!