I have used my GoPro to video me catching fish in my kayak and flyfishing on the river and use a 17+ year old Aqua-Vu for ice fishing. The Aqua-Vu is OK but I wanted to get higher resolution videos for ice fishing.
I mounted my GoPro to the Aqua-Vu camera and let it record until the battery was dead...the video was much clearer and in color (note: you need the dive housing or a flat lense for the GoPro to film underwater).
I wanted more control so I could record shorter clips and make the battery last longer but my GoPro wifi does not work underwater so I wrapped the wifi remote and the waterproof camera housing with wire wrap wire (10 or 12 wraps of the fine blue wire in the photo on the remote and housing) and ran 20' of RG174 antenna cable between the camera and remote.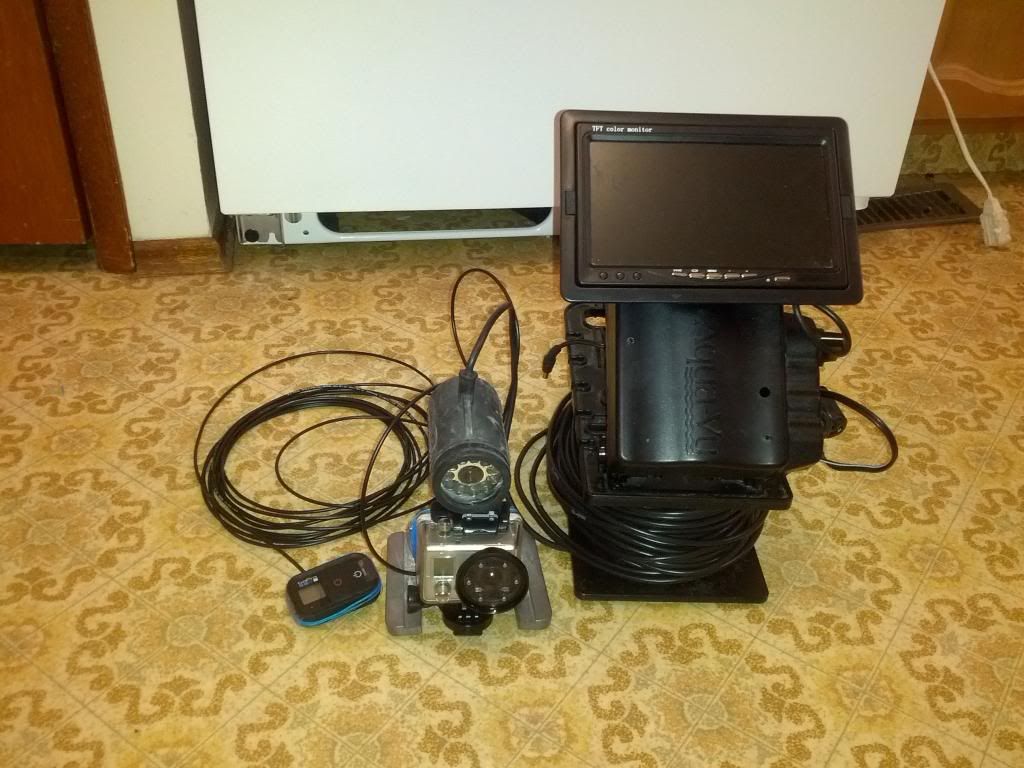 I tested this setup by filling the my bathtub with water and submerging the GoPro in the tub and running the remote downstairs and it worked perfectly...now to get out on the ice to test it out in real world conditions