Well the vacation is over and its back to work... so decided to post some of the reports now.
My Father in law usually puts a couple nets is South Buck lake and I went this year to pull the nets for the first time. Last year they only got one whitefish in each net. This year we got 5 whites, 2 pike and 4 burbot. Really slow. I think the lake is fished out. Hopefully they shut it down for a few years and maybe things will improve.
Here is a video from the net fishing.
http://youtu.be/4a5e6ab4Y6o
We stopped at pigeon on the way home but the whites didn't start moving around till dark. Hooked one that broke my fishing partners line. Sure different from that first day I was out. We've been back three times and barely see a white swim by now. They must have moved out.
The next day we tried Gull lake. Lots of guys on the ice out at Birch Bay, but didn't see any fish. Tried a bit further north and just saw alot of weeds. Decided if we can't see any fish we won't be catching any so we headed back to Pigeon lake. Tried for whites but didn't see anything. Headed to a walleye spot right before sunset and landed a couple walleye and two pike in about 30 min.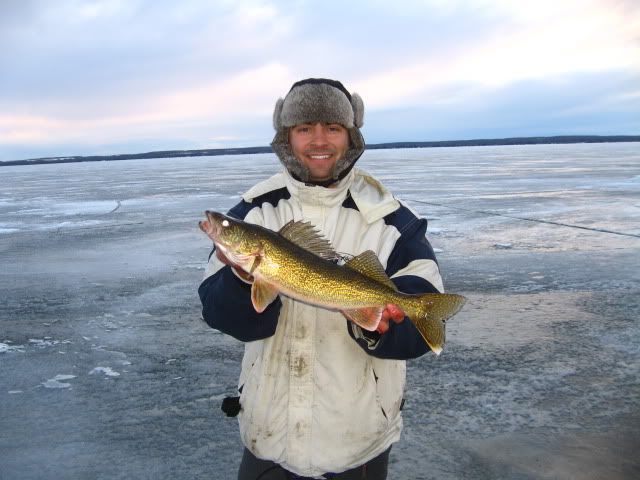 Brandon