what do you figure happened here?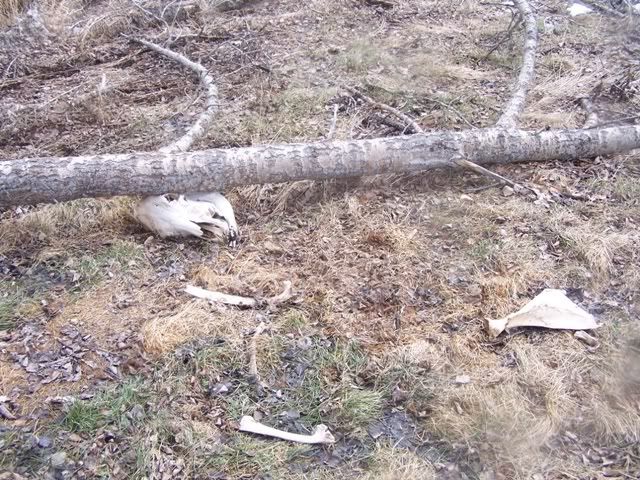 Was out shed hunting and came across this. Seems to me like a cow was laying down and this tree came down and killed it.
I shoulda brought my snow shoes, snow was up to my knees in most places by sundre. Was hoping to find a bear den i found last hunting season and set my trail cams up, but couldn't find the bear den. Spent 4 hours looking around but found no sheds.